THE Nigerian Institute of Building, NIOB, professional builders in the country, have been charged to brace up for innovative construction practices in order to be able to  respond to the 21st century challenges in the building/construction sub-sector of the nation's economy. The challenges include urbanisation, productivity, resource constraints and sustainability.
Residential estate Stakeholders in the sub-sector who gathered in their hundreds at the just concluded 47th Conference/Annual General Meeting of the Nigerian Institute of Building NIOB, tagged Yanka 2017, which took place at Zaranda Hotel, Bauchi, made the charge. The five-day event which held between August 5 and 11, had as its theme: "Contemporary Innovation Practices". The President of NIOB, Tijani Birinin-Kudu Shuiab, in his address called on the Federal Government, professionals in the building and construction industry to take a holistic view of activities going on in the construction sector from contracting and design to procurement and project management with regard to the wider issues that influence the built environment.
Shuiab said this year's conference was aimed at providing essential strategy for built environment professionals, business leaders, policy makers, researchers and community leaders to adopt advanced construction technology which requires an appropriate design, commitment from the whole project with suitable procurement strategies, quality control and appropriate training. He emphasied that for the construction industry to grow in Nigeria will require advanced construction technology which covers a wide range of modern techniques and practices that encompass the latest development in materials technology, design procedures, facilities management, services, structural analysis, design and management studies.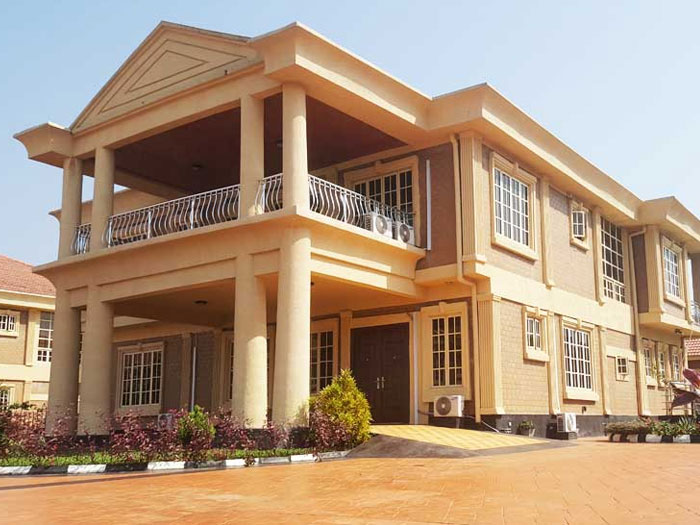 In his keynote address, the state Governor, Mohammed Abubakar, represented by the speaker of Bauchi State House of Assembly. Kawuwa Shehu Damina, called on all professional builders to up  their game and deliver quality building projects. According to the governor, there is need for builders in the country to revitalize the ailing economy and fight corruption which can be used to reform the building industry,  increase GDP, create employment, making affordable housing possible through a mixture of innovative building materials and construction technology.
He noted that it beholds on builders in the country to have a focus despite the present economic challenges confronting the country. "Today is an opportunity and choice for builders to provide platform of understanding, relationship between the construction sector which accounts for 40-60 per cent of gross fixed capital formation GFCF. Therefore, Nigerian builders should make themselves relevant and recognized as professionals in charge of building production management in the country. The Chairman, Marketing and Corporate affairs committee and the 2nd Vice President of NIOB Prof. Y. Izam said the institute has adopted a major resolutions which include committed leadership, synergy between professional bodies and deliberate policies on institutional training and capacity building in the building information modeling, adding that designers of buildings should utilize tourism potentials of the environment with respect to materials, culture and construction technologies. He stated that construction professionals should have a paradigm shift from conventional waste management practices to modern waste practices such as lean construction material recycling and prefabrication, builder and other professionals in the construction industry should be trained in the areas of modern waste management practices among others.